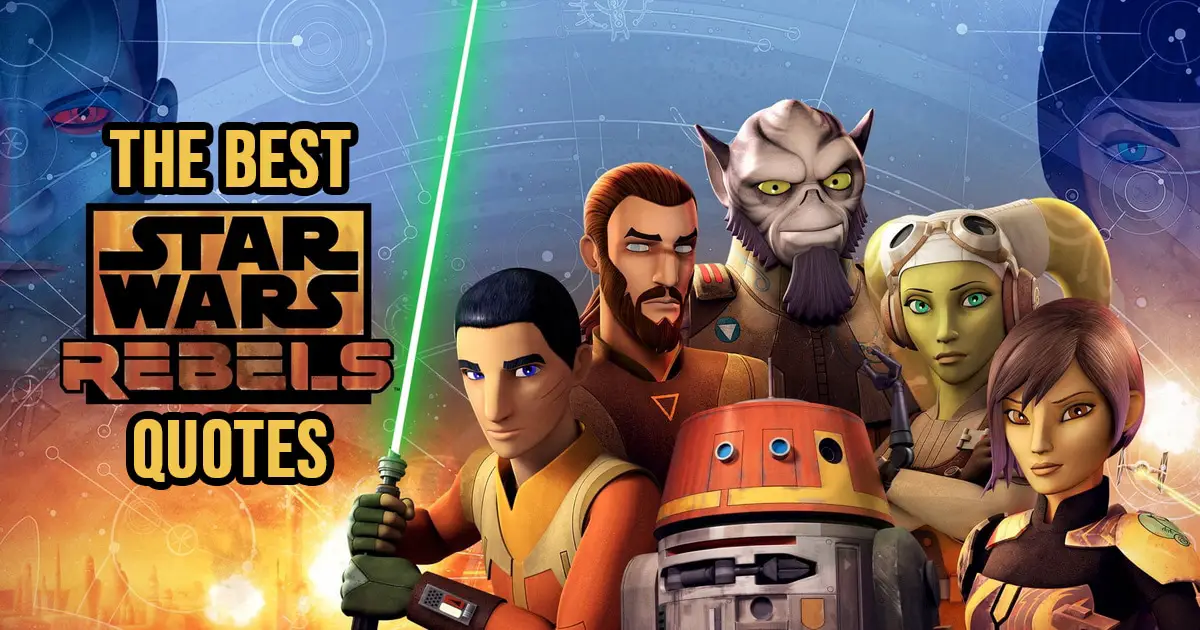 Read the top iconic lines from Star Wars Rebels.
Rebels is a animated series from the Star Wars Universe. The main characters are rebels forming a one team – The Ghost Crew. The crew members are Hera Syndulla, Kanan Jarrus, Zeb Orrelios, Sabine Wren, Ezra Bridger and Chopper. So let's get into the 10 best quotes from the series.
Quotes are sorted in chronological order as they come up in the series.
1. "If all you do is fight for your own life, then your life is worth nothing."
"If all you do is fight for your own life, then your life is worth nothing."

Hera Syndulla (Ep. 1×01)
2. "We are fighting a bigger fight."
"We are fighting a bigger fight, but it's still the right fight."

Hera Syndulla (to Kanan, Ep. 2×01)
3. "The apprentice lives."
"The apprentice lives."

Darth Vader (sensing Ahsoka, Ep. 2×02)
4. "Consumed by the dark side the Jedi were."
"Thousands of Jedi once there were. Then came war. In our arrogance, join the conflict swiftly we did. Fear, anger, hate. Consumed by the dark side the Jedi were."

Master Yoda (to Ezra, Ep. 2×18)
5. "If you can see yourself, you will never be truly blind."
"If you can see yourself, you will never be truly blind."

Bendu (to Kanan, Ep. 3×02)
6. "Rebels have friends always rushing to the rescue."
"Rebels have friends always rushing to the rescue."

Thrawn (Ep. 3×05)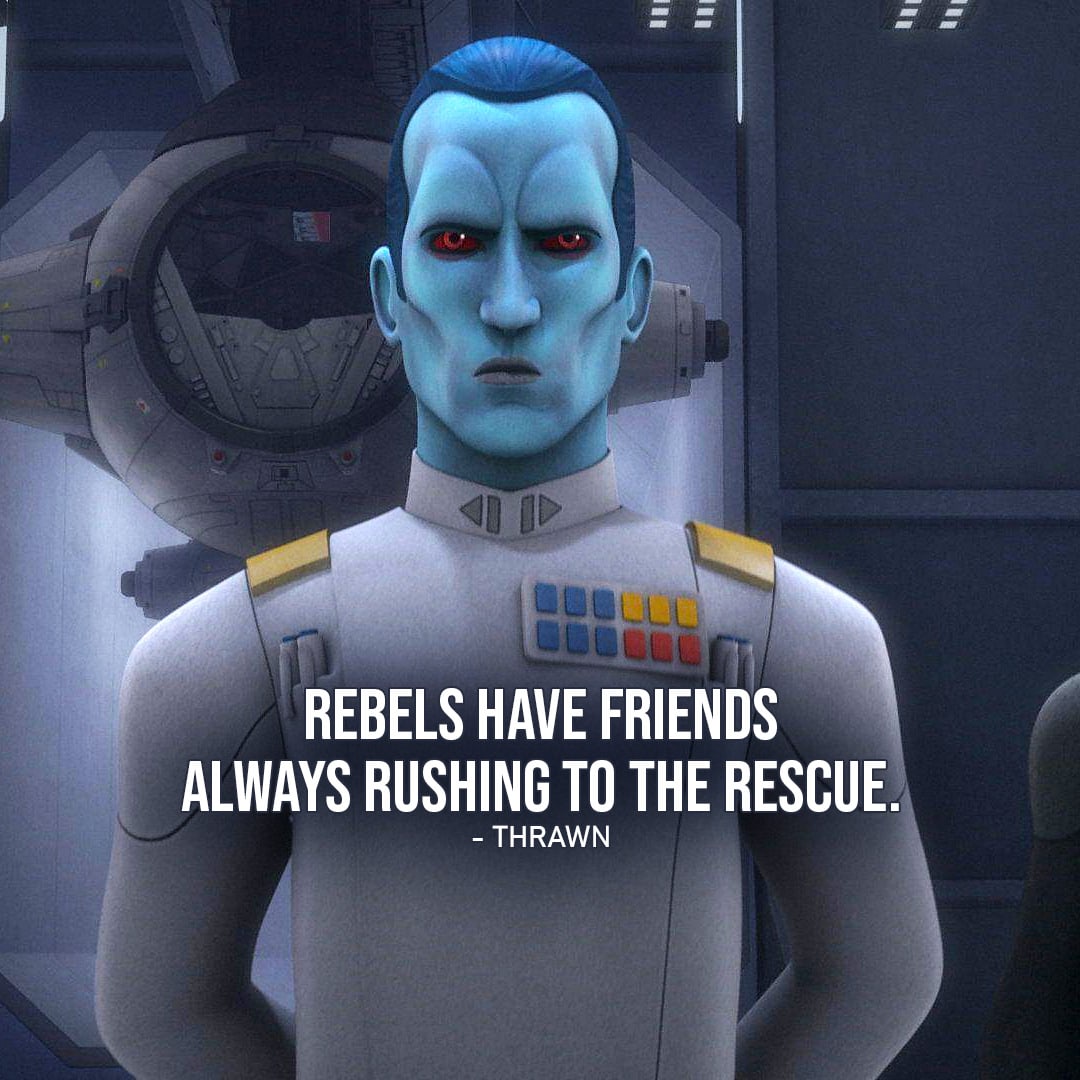 7. "We cannot allow this evil to stand."
"We cannot allow this evil to stand."

Mon Mothma (about the Empire, Ep. 3×18)
8. "We will not rest until we bring an end to the Empire."
"We will not rest until we bring an end to the Empire, until we restore our Republic."

Mon Mothma (Ep. 3×18)
9. "If you fight on the Empire's terms, you are going to lose."
"If you continue to allow this war to be fought on the Empire's terms, not yours, you are going to lose."

Saw Gerrera (to Mon Mothma, Ep. 4×03)
10. "The day I betrayed Empire, I finally stopped betraying myself."
"The day I betrayed your Empire, Governor, was the day I finally stopped betraying myself."

Agent Kallus (Ep. 4×15)
Continue Reading: