Coffee is not just a beverage, it's a way of life for many caffeine lovers out there. From the moment we wake up in the morning to the late hours of the night, coffee keeps us going.
We have scoured the internet to compile a list of the funniest and most relatable quotes about coffee that are sure to make you laugh, relate, and appreciate your daily cup.
Whether you're addicted to coffee, love funny quote images, or appreciate a good pun, this list has got you covered.
So sit back, sip your coffee, and enjoy the humor.
Addicted to Coffee Quotes for the Bean-Obsessed
If you can't go a day without your cup of coffee, then you know you're addicted to the bean. But hey, there's no shame in that!
In fact, we have some relatable quotes that will make you feel right at home with your coffee addiction.
From the hilarious to the embarrassingly accuratte, these quotes will have you laughing and nodding in agreement.
"My body runs on coffee."
"Even a bad cup of coffee is better than no coffee at all." – David Lynch
"Everyone should believe in something. I believe I will have another coffee."
"What goes best with a cup of coffee? Another cup." – Henry Rollins
"I put coffee in my coffee."
"That's something that annoys the hell out of me—I mean if somebody says the coffee's all ready and it isn't." – J.D. Salinger
"Seven days without coffee makes one WEAK."
"It is inhumane, in my opinion, to force people who have a genuine medical need for coffee to wait in line behind people who apparently view it as some kind of recreational activity." – Dave Barry
"Coffee smells like freshly ground heaven." – Jessi Lane Adams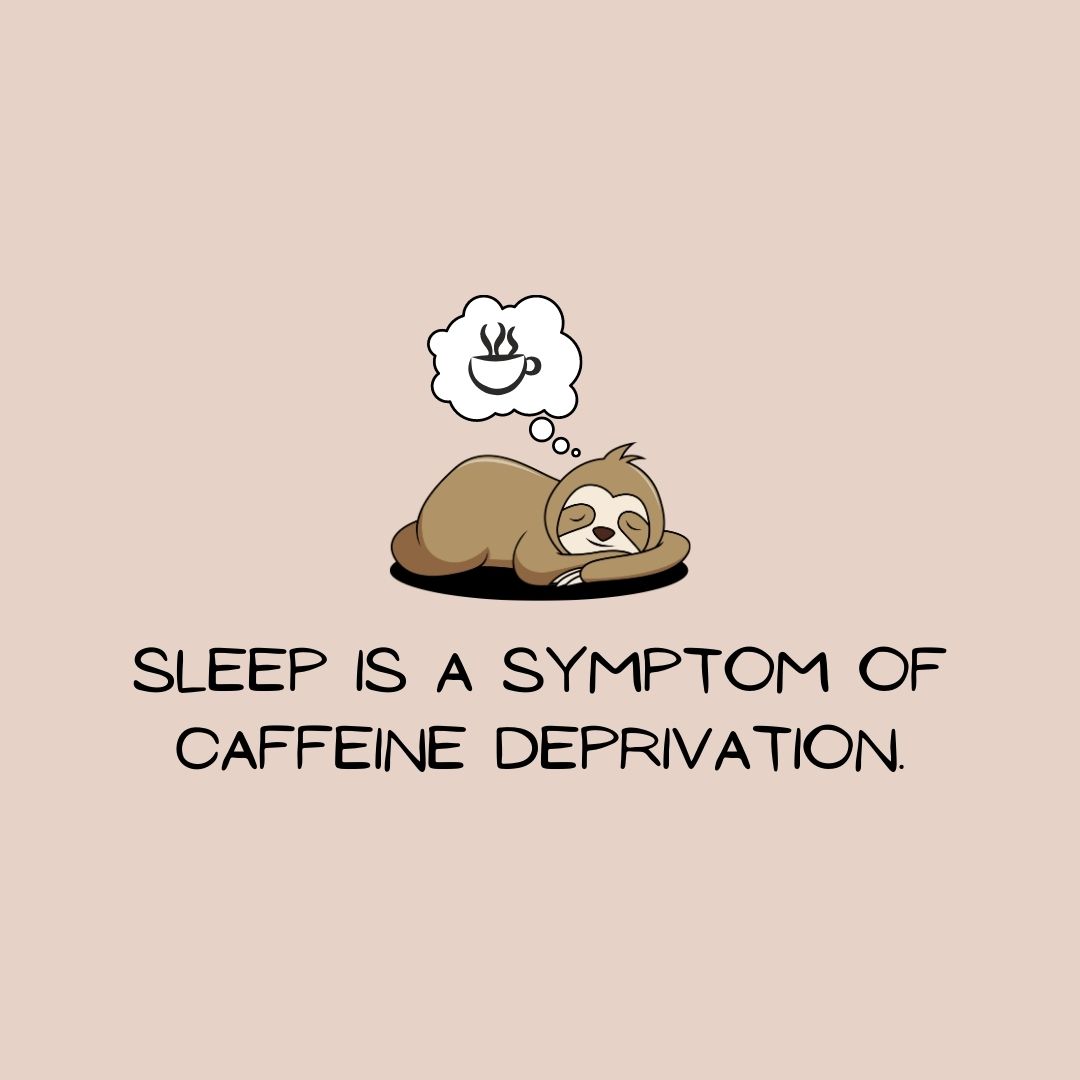 "Sleep is a symptom of caffeine deprivation."
"Humanity runs on coffee."
"I like coffee exceedingly…" – H.P. Lovecraft
"Call me the queen of caffeine."
"Why, yes, I could start my day without coffee. But I like being able to remember things like how to say words and put on pants." – Nanea Hoffman
"Sometimes I go hours without drinking coffee. It's called sleeping."
"I don't see the point in caffeine without coffee. Or coffee without caffeine, for that matter." – Robyn Schneider
"The powers of a man's mind are directly proportional to the quantity of coffee he drinks." – Sir James MacKintosh
"Three cups of coffee a day keeps the doctor away!" – Henry Rollins
"Doctors found traces of blood in my coffee stream."
"Caffeine isn't a drug; it's a vitamin."
"Coffee is a lot more than just a drink; it's something happening. Not as in hip, but like an event, a place to be, but not like a location, but like somewhere within yourself. It gives you time, but not actual hours or minutes, but a chance to be, like be yourself, and have a second cup." – Gertrude Stein
"Maybe coffee is addicted to me."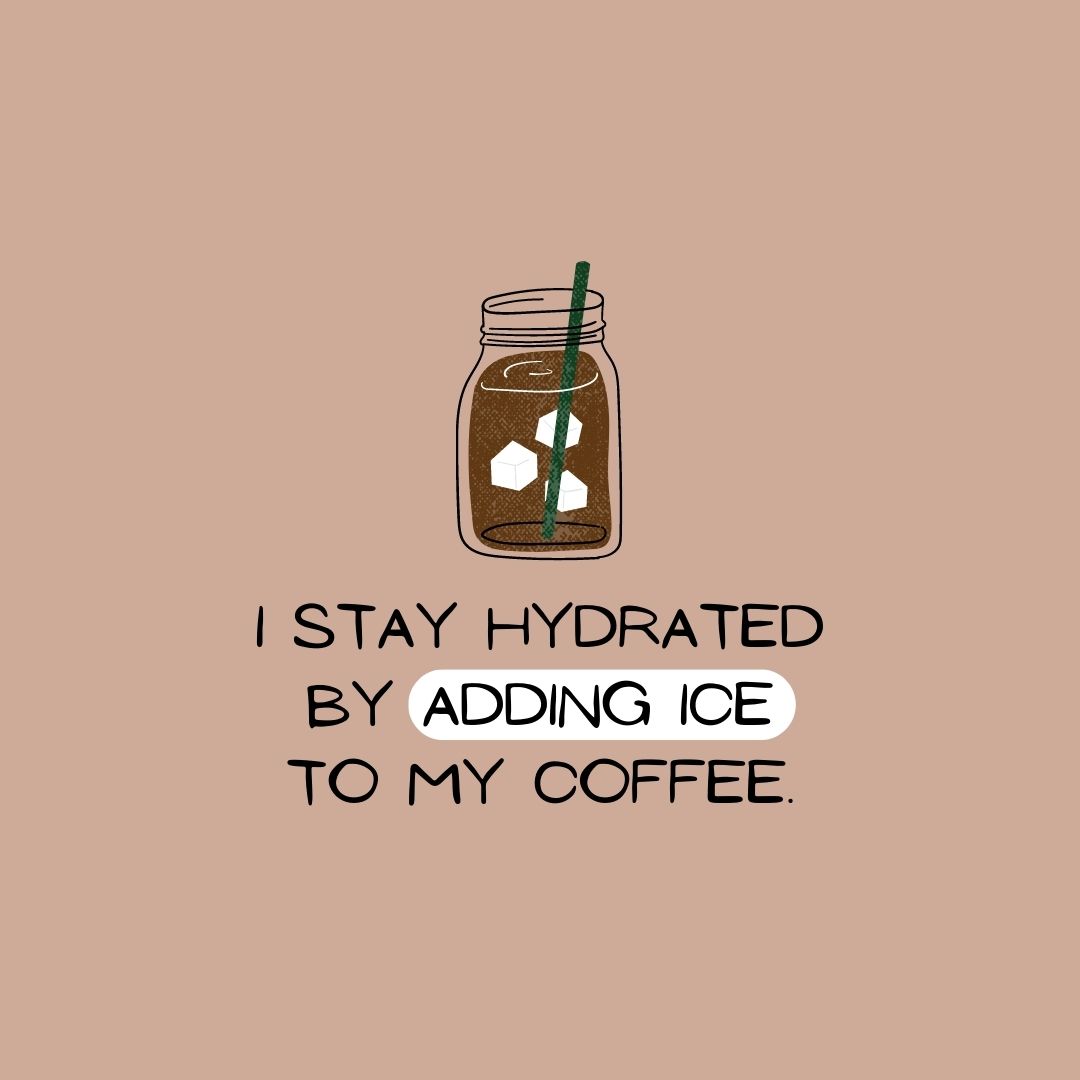 "I stay hydrated by adding ice to my coffee."
"A day without coffee is like… I have no idea."
"I have OCD. Obsessive Coffee Disorder."
"Do you want to talk to me before drinking coffee? I also like to live dangerously."
"Adventure in life is good; consistency in coffee even better." – Justina Chen
"Before coffee, I'm a hot mess. After coffee? I'm a wide-awake hot mess!"
Funny and Sarcastic Quotes for Coffee Lovers
As a coffee lover, you surely know that coffee is not just a drink, it's a lifestyle. And what better way to celebrate that lifestyle than with some funny and sarcastic quotes about coffee?
From poking fun at decaf to celebrating the power of caffeine, these quotes are perfect for anyone who appreciates a good laugh.
"Just so you know, this is my resting coffee face."
"No matter what historians claimed, BC really stood for 'Before Coffee.'" – Cherise Sinclair
"My coffee machine is the most beautiful person in the world to me."
"Coffee, because it's too early for wine."
"Coffee first. Schemes later." – Leanna Renee Hieber
"Decaffeinated coffee is like a hairless cat: it exists, but that doesn't make it right."
"I'd rather take coffee than compliments just now."
"Decaf coffee only works if you throw it at people."
"Wanna hear a joke? Decaf."
"Decaffeinated coffee is kind of like kissing your sister." – Bob Irwin
"Of course size matters. Nobody wants a small cup of coffee."
"Deja Brew: The feeling that you've had this coffee before."
"Did I run out of caffeine or are you really that boring?"
Relatable Quotes about Coffee to Live and Drink By
Coffee – we can't imagine living without it. These relatable quotes about coffee capture the essence of what it means to be a coffee lover.
From the struggles of getting up in the morning to the joy of sipping a warm cup of coffee on a cold day, these quotes will resonate with anyone who loves coffee.
"I like coffee because it gives me the illusion that I might be awake." – Lewis Black
"Life's too short for bad coffee." – Gord Downie
"May your coffee kick in before reality does."
"Life without coffee is like something without something … sorry, I haven't had any coffee yet."
"The most dangerous drinking game is seeing how long I can go without coffee."
"Friends bring happiness into your life. Best friends bring coffee."
"Coffee, the favorite drink of the civilized world." – Thomas Jefferson
"If you love somebody, let them go… If they come back with coffee, it was meant to be."
"Coffee is a beverage that puts one to sleep when not drank." – Alphonse Allais
"It's amazing how the world begins to change through the eyes of a cup of coffee." – Donna A. Favors
"It's one of those days where even my coffee needs a coffee."
"I believe humans get a lot done, not because we're smart, but because we have thumbs so we can make coffee." – Flash Rosenberg
"Coffee is the common man's gold, and like gold, it brings to every person the feeling of luxury and nobility." – Sheik Abd Al Kadir
"I want someone to look at me the way I look at coffee."
"I never laugh until I've had my coffee." – Clark Gable
"How to make me happy: Make me coffee, bring me coffee, be coffee… coffee."
"Way too much coffee. But if it weren't for the coffee, I'd have no identifiable personality whatsoever." – David Letterman
"The road to success is paved in coffee."
"We want to do a lot of stuff; we're not in great shape. We didn't get a good night's sleep. We're a little depressed. Coffee solves all these problems in one delightful little cup." – Jerry Seinfeld
"My body is basically a filter. Coffee goes in and sarcasm comes out."
"I'd rather take coffee than compliments just now." – Louisa May Alcott
Good Morning with Coffee Quotes to Share With Friends
There's nothing like a good cup of coffee in the morning to start your day off right.
And how about exhancing the start with spreading the joy around and share some good morning coffee quotes with your friends?
Whether you're looking for an inspirational quote or just a cute coffee line to post on your socials in the morning, we've got you covered!
These coffee quotes are perfect for sharing.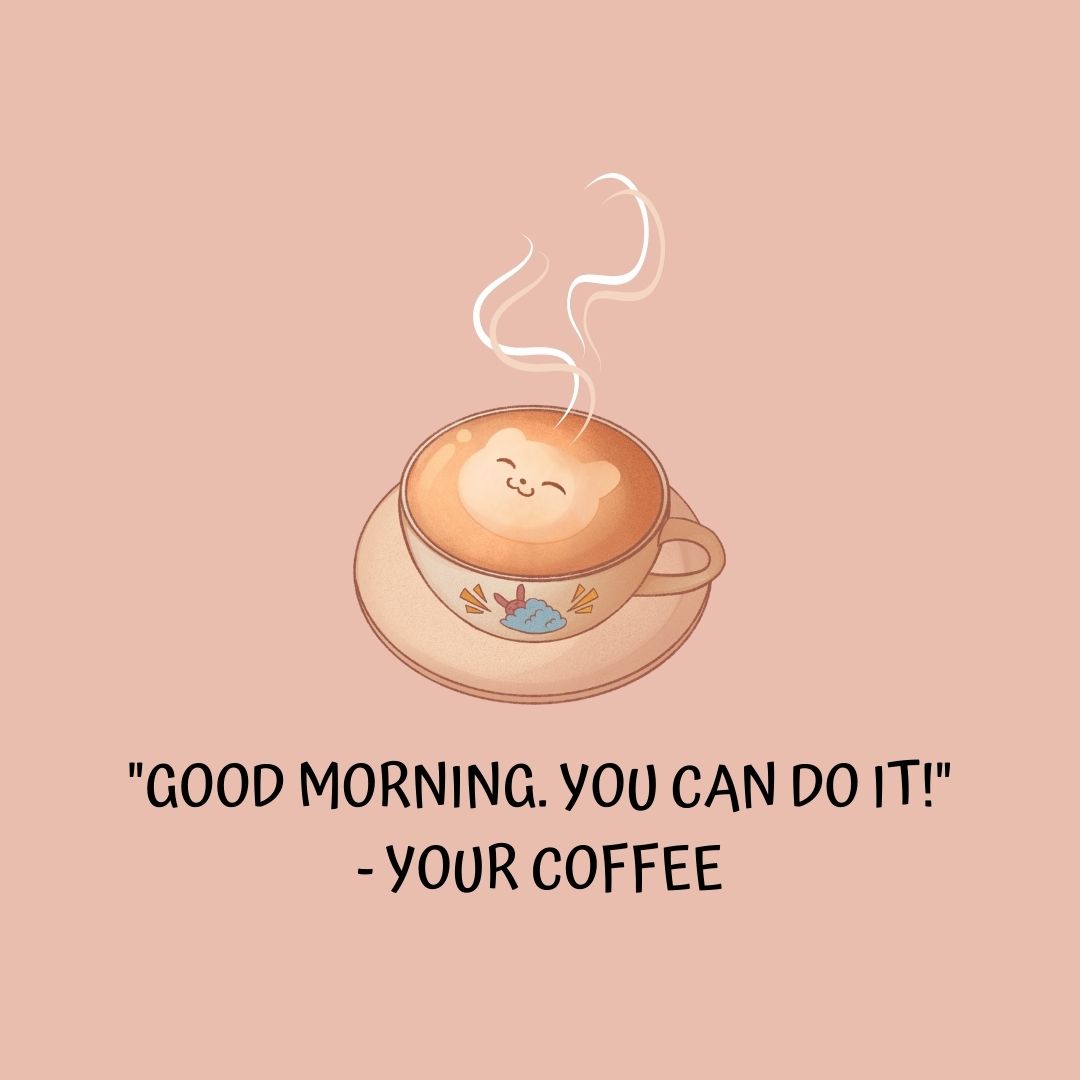 "Good Morning. You can do it!" – Your Coffee
"Wake up and smell the coffee."
"Without my morning coffee, I'm just like a dried-up piece of goat." – J.S. Bach
"I don't drink coffee to wake up. I wake up to drink coffee."
"I orchestrate my mornings to the tune of coffee." – Terri Guillemets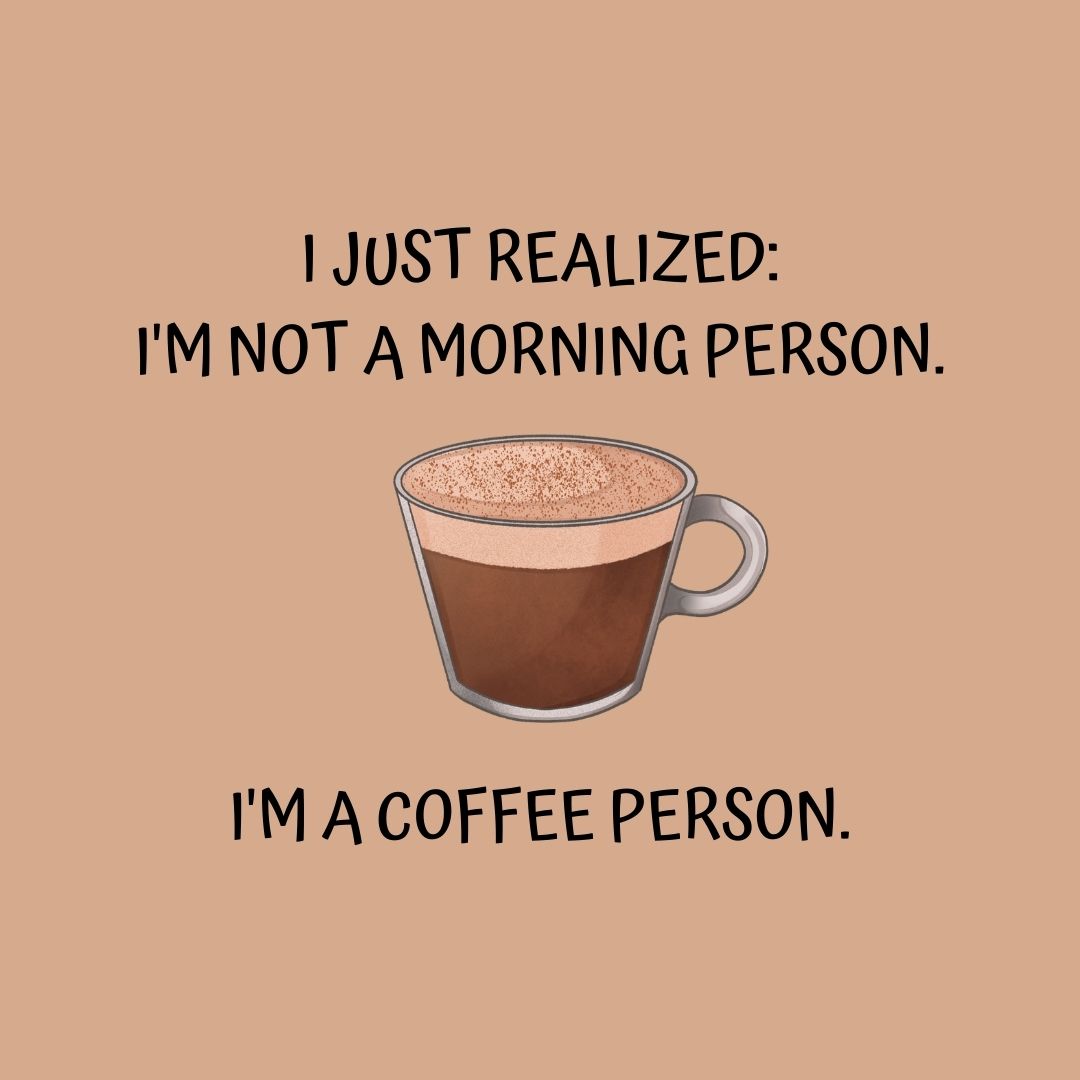 "I just realized: I'm not a morning person. I'm a coffee person."
"Coffee is the best thing to douse the sunrise with." – Terri Guillemets
"May your coffee be strong and your Monday be short."
"I sometimes get excited at night thinking of the coffee I'll get to drink in the morning. Coffee is reason to wake up. There are other reasons, of course. But coffee is the incentive, at the very least." – Annie Clark
"May your coffee kick in before reality does."
Short Coffee Quotes for Your Social Media Captions
If you're a fan of Instagram, then you know that a good caption can make or break your post. Even the one with a coffee cup.
Post with coffee are sure to get a lot of likes as there are many addicts out there, us included. How about you add a short and sweet coffee quote to your caption?
These quotes are perfect for pairing with your coffee photos and will make your followers smile.
"But first, coffee."
"First, I drink coffee; then, I do things."
"Any time is a good time for coffee."
"Rise and grind!"
"Today's good mood is sponsored by coffee."
"My birthstone is a coffee bean."
"Coffee, because adulting is hard."
"I drink coffee because adulting is difficult."
"Do not underestimate the power of coffee and a girl with a dream."
"Today's to-do list is sponsored by coffee."
"With enough coffee, I could rule the world."
"Coffee: because crack is bad for you."
"My zodiac sign is a coffee bean."
"Some call it self-confidence, I call it coffee."
"My coffee and I: strong, bitter, and hot enough to burn you."
"I like my coffee like I like myself: strong, sweet, and too hot for you." – Jac Vanek
"I like my coffee how I like my men: strong, invigorating, and too hot for me."
"The accessory that always matches my outfit: coffee."
"Life is short – have another cup of coffee."
"Behind every great day is a cup of coffee."
"Drink coffee, do stupid things faster and with always more energy."
"Hello, this is my mug shot."
"I do not know what I would do without coffee. Probably 25 to life."
"Coffee: the hot friend I was telling you about."
"Dear coffee, I dreamt of you last night."
Funny Coffee Puns & Witty Quotes for Caffeine Addicts
If you love a good pun, then you'll love our list of funny coffee puns and witty quotes.
From playfully poking fun at coffee to celebrating the joys of caffeine, these quotes are perfect for anyone who loves a good laugh.
"Sorry, I'm latte."
"Thanks a latte for me being my friend."
"Cappucci-no? More like Cappucci-yes!"
"Better latte than never!"
"Espresso yourself."
"So frustrated! I need to venti."
"Sip sip, hooray!"
"Don't feel depresso, have an espresso."
"Iced, iced coffee, baby."
"Thanks a latte for me being my friend."
Funny Coffee Pick-up lines & Tease Quotes
Looking for a creative way to flirt with your coffee-loving crush?
Look no further than these funny coffee pick-up lines and tease quotes, we've found for especially for you!
From sweet and romantic to witty and playful, these quotes are sure to make your crush smile.
"We're the perfect blend."
"Sending you a whole latte love."
"Never seen anything more brew-tiful."
"Everything I brew, I brew for you."
"Words cannot espresso how much you mean to me."
"Coffee is my love language."
"Always down for a coffee date."
"I've bean thinking of you a latte."
"You're steaming hot!"
"Where you bean all my life?"
"I love you a latte."
"Love is in the air, and it smells like coffee."
"What did the coffee say to its date? Hey there, hot stuff!"
Quotes about Coffee from Movies and TV Shows
From "Friends" to "Gilmore Girls," coffee has been a staple in many of our favorite TV shows and movies.
We've made a short list of quotes about coffee from our favorite characters.
Quotes made for any movie and tv show fan who loves coffee.
"He's rarin' to go. Had to put a little coffee in him… but he should be good."
– Clint Barton (about Scott Lang, Captain America: Civil War)
Monica Geller: Let's get some coffee.
Chandler Bing: Okay, because we never do that.
(Friends, Ep. 1×23)
"Boy, this coffee is hot. Kind of like… Hi. What's your name?"
– Dean Winchester's pick-up line (Supernatural, Ep. 12×18)
"I need coffee, whatever form you got, I haven't had it all day. I'll drink it, shoot it, eat it, snort it, whatever form it's in."
– Lorelai Gilmore (Gilmore Girls, Ep. 5×11)
"I'm sorry, coffee's out of the question. When I moved to California I promised my mother that I wouldn't start doing drugs."
– Sheldon Cooper (The Big Bang Theory, Ep. 2×18)
"This drink, I like it. Another!" (smashes the coffee cup)
– Thor Odinson (Thor, 2011 movie)
"As long as there was coffee in the world, how bad could things be?"
– Clary's thoughts (City of Ashes, book by Cassandra Clare)
We hope you've enjoyed this list of funny and relatable quotes about coffee.
From addicting to sarcastic to punny, these quotes capture the essence of what it means to love coffee.
Have we miss your favorite quote about coffee? Please share it in comments for other to see.
Hope your coffee tasted great today, because life is too short for a bad coffee!