Top 5 Quotes by Viktor Hargreeves from The Umbrella Academy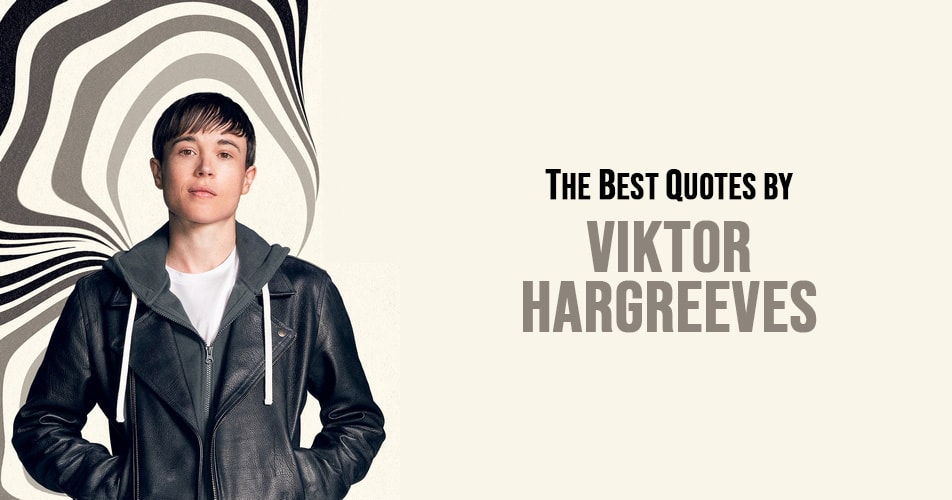 Above you'll find the best quotes and dialogues by Viktor Hargreeves. The quotes are sorted from the latest added.
Viktor Hargreeves is one of the siblings adopted by Reginald Hargreeves. He didn't give his children names, but called them by numbers instead, Viktor is being called Number Seven. Viktor was formerly known as Vanya Hargreeves.
Viktor Hargreeves is played by the actor Elliot Page.
The pick of the top 5 one-liners said by Viktor Hargreeves:
"Look, that's who I was, okay? New timeline, new me." (Vanya to Five – Ep. 2×04)
"I don't deserve to live. I killed Pogo. I almost killed Allison. I destroyed the world. I'm a monster." (Vanya – Ep. 2×09)
"Your team is good. Better than mine, maybe. But I don't think you're better than me, Marcus. I ended the world twice. And you? You're just meat in spandex. And I bet you don't want the whole world watching when I prove that to you." (Vanya to Marcus – Ep. 3×01)
"It's, uh, Viktor. It's who I've always been. Uh, is that an issue for anyone?" (Viktor – Ep. 3×02)
"Being with Sissy… I don't know. She opened something in me. Showed me I'd never be free hiding from who I really am. And after losing her, I realized I just can't live in that box anymore. I won't. You know, I always hated mirrors. I thought everybody felt so strange in their skin. I guess that's not true, right?" (Viktor – Ep. 3×02)
You might also like: