Character from Star Wars Universe

You can find Finn in the movies The Force Awakens, The Last Jedi, and The Rise of Skywalker.
Top 5 Most Iconic Quotes by Finn from Star Wars Universe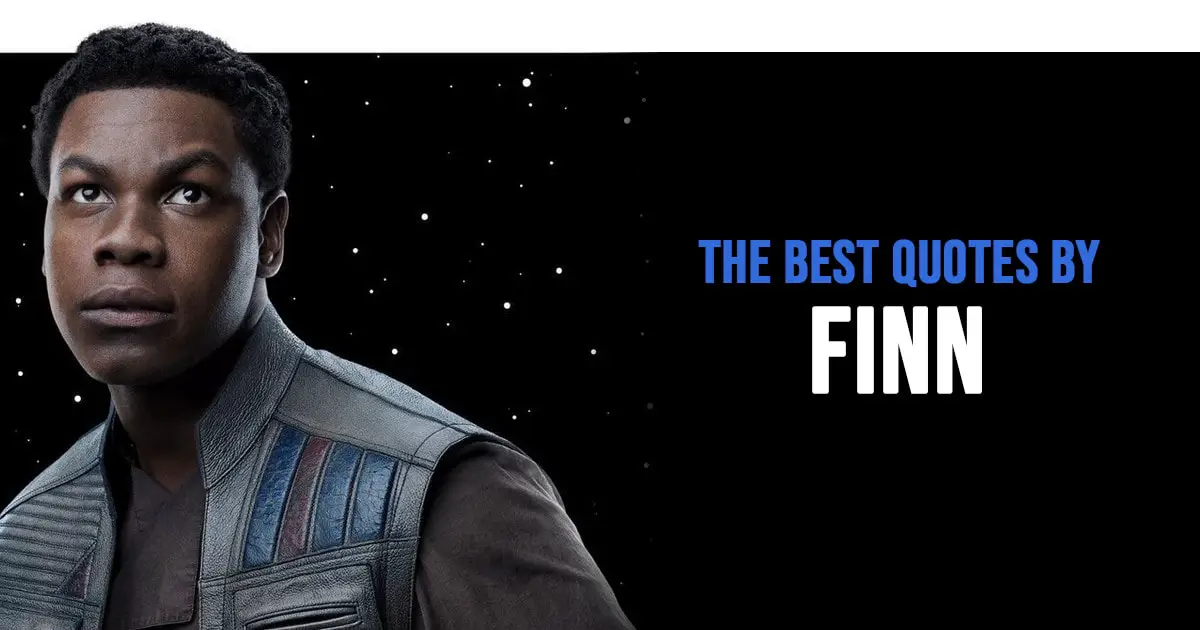 Above you'll find the best quotes, dialogues and phrases by Finn. The quotes there are sorted from the latest added.
Finn is a former stormtrooper known as FN-2187. The name Finn was given to him by Poe Dameron, who not only became his friend, but also helped him escape from the First Order and join the Resistance.
Finn is played by the actor John Boyega.
The pick of the top 5 famous one-liners ever said by Finn:
"Because it's the right thing to do. I need a pilot." (to Poe, Star Wars: Episode VII – The Force Awakens)
"FN-2187. That's the only name they ever gave me." (to Poe, Star Wars: Episode VII – The Force Awakens)
"Solo, we'll figure it out. We'll use the Force." (to Han, Star Wars: Episode VII – The Force Awakens)
"I was raised to fight… for the first time I had something to fight for." (Star Wars: Episode VIII – The Last Jedi trailer)
"I'm the guy that used to mop it." (about knowing where is breaker room on Star Destroyer, Star Wars: Episode VIII – The Last Jedi)
You might also like: