Top 5 Most Iconic Quotes by Poe Dameron from the Star Wars Universe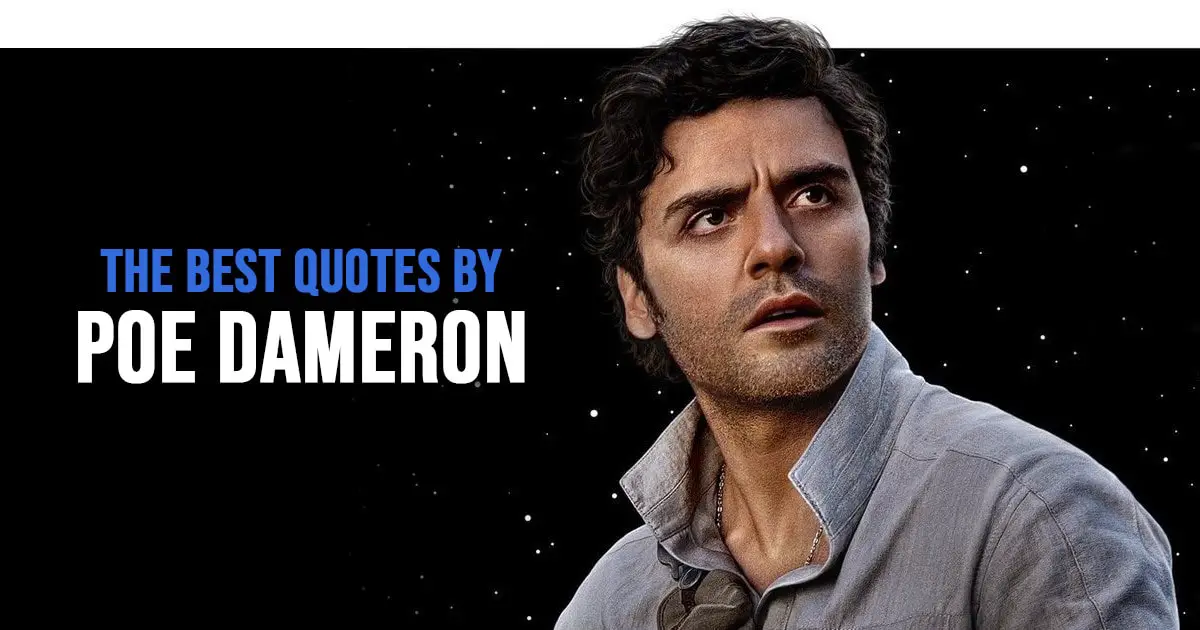 Above you'll find the best quotes, dialogues and phrases by Poe Dameron. The quotes there are sorted from the latest added.
Poe Dameron is a pilot working for the Resistance. He later becomes a general in the war between the Resistance and the First Order.
Poe Dameron is played by the actor Oscar Isaac.
The pick of the top 5 famous one-liners ever said by Poe Dameron:
"So, who talks first? You talk first? I talk first? It's just very hard to understand you with all the apparatus." (to Kylo, Star Wars: Episode VII – The Force Awakens)
"Happy beeps here, buddy, come on. We've pulled crazier stunts than this." (to BB-8, Star Wars: Episode VIII – The Last Jedi)
"'Finn naked leaking bag'? What? Did you fry a chip?" (to BB-8, Star Wars: Episode VIII – The Last Jedi)
"Permission to jump in an X-wing and blow something up?" (to Leia, Star Wars: Episode VIII – The Last Jedi)
"We are the spark that'll light the fire that'll burn the First Order down." (Star Wars: Episode VIII – The Last Jedi)
You might also like: