Top 5 Most Iconic Quotes by Rey from the Star Wars Universe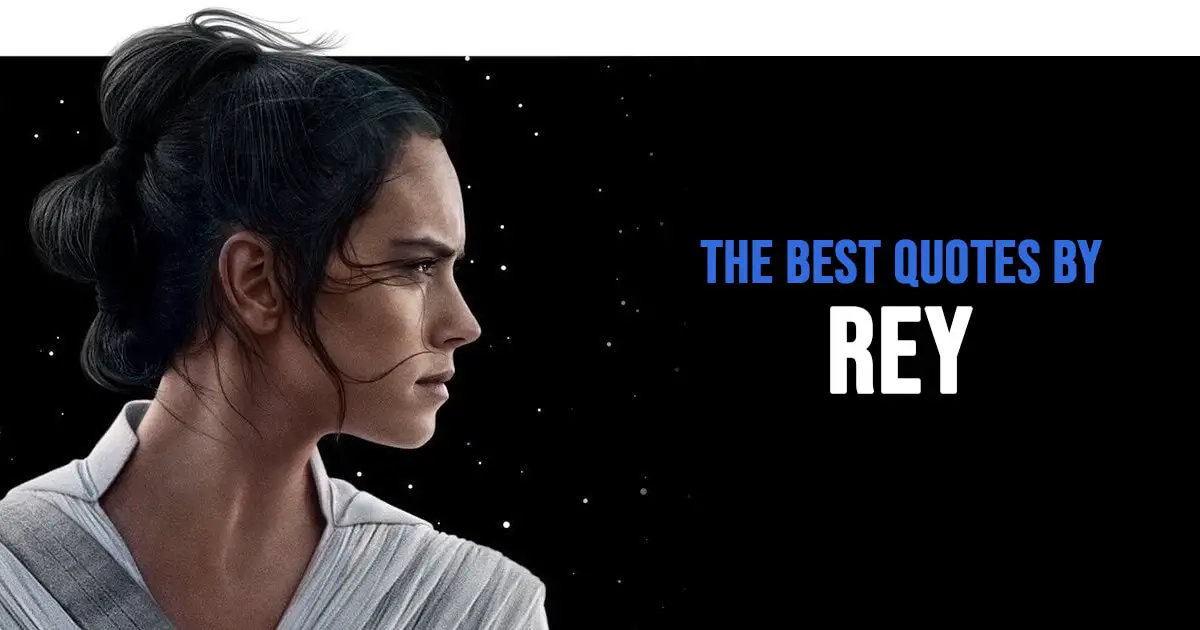 Above you'll find the best quotes, dialogues and phrases by Rey. The quotes there are sorted from the latest added.
Rey was a orphan and a scavenger from the planet Jakku. By some coincidences she ends up joining the Resistance fight against the First Order. She finds out she is Force sensitive and seeks out Luke Skywalker to get trained.
Rey is played by the actress Daisy Ridley.
The pick of the top 5 famous one-liners ever said by Rey:
"You're afraid. That you will never be as strong as Darth Vader." (to Kylo, Star Wars: Episode VII – The Force Awakens)
"It's a power that Jedi have that lets them control people and make things float." (about the Force, Star Wars: Episode VIII – The Last Jedi)
"You failed him by thinking his choice was made. It wasn't. There's still conflict in him. If he were turned from the dark side, that could shift the tide. This could be how we win." (to Luke about Kylo, Star Wars: Episode VIII – The Last Jedi)
"And I… I'm all the Jedi." (to Palpatine, Star Wars: Episode IX – The Rise of Skywalker)
"I'm Rey. Rey Skywalker." (Star Wars: Episode IX – The Rise of Skywalker)
You might also like: