Above you'll find the best quotes, dialogues and phrases by Lando Calrissian. The quotes there are sorted from the latest added.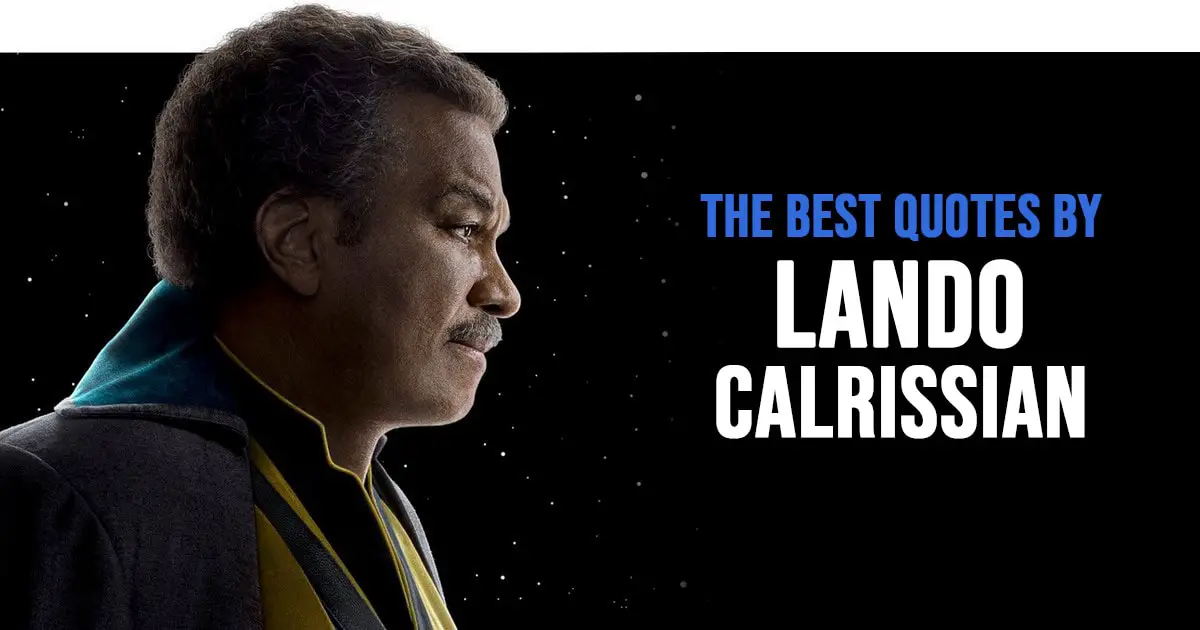 Lando Calrissian is a gambler and a smuggler. Later in life he is pulled into the Rebellion fight by Han Solo and Leia Organa. He was the former owner of Millennium Falcon before he lost her in a card game.
Lando Calrissian is played by the actors Billy Dee Williams and Donald Glover.
You might also like: