Character from Star Wars Universe

You can find Kylo Ren in the movies The Force Awakens, The Last Jedi, and The Rise of Skywalker.
Top 10 Most Iconic Quotes by Kylo Ren from the Star Wars Universe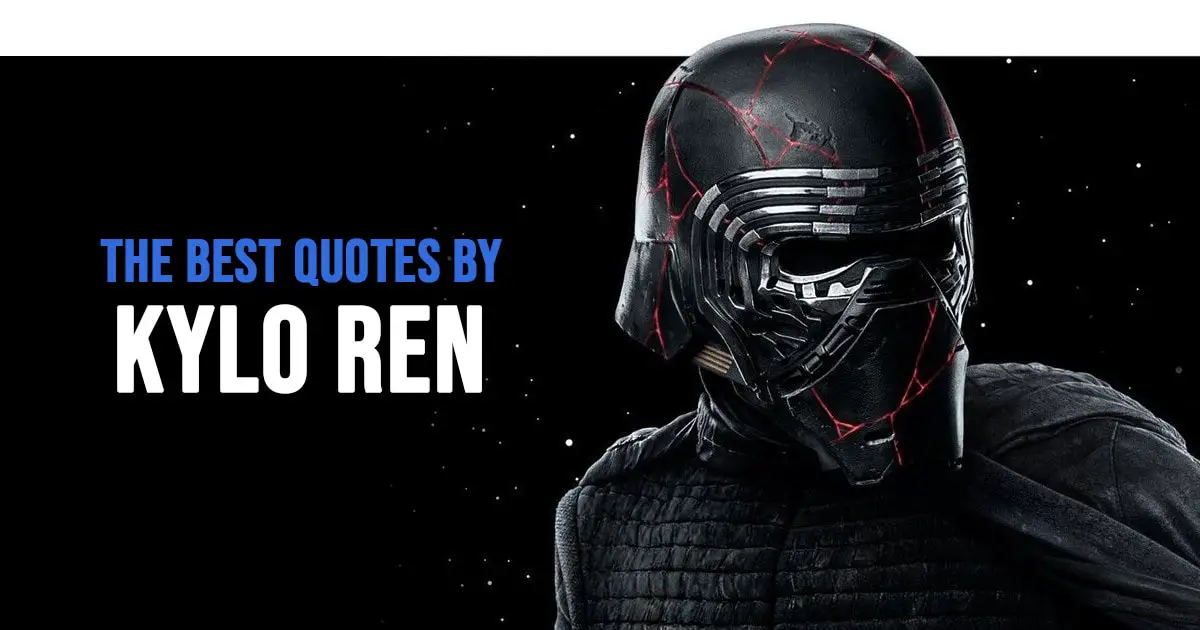 Above you'll find the best quotes, dialogues and phrases by Kylo Ren. The quotes there are sorted from the latest added.
Kylo Ren is an apprentice to Supreme Leader Snoke, who was a Palpatine's projection designed to seduce him to the dark side. Before the fall to the dark side, Kylo Ren was known as Ben Solo. He was the son of Han Solo and Leia Organa.
Kylo Ren is played by the actor Adam Driver.
The pick of the top 10 famous one-liners ever said by Kylo Ren:
"Forgive me. I feel it again. The pull to the light. Supreme Leader senses it. Show me again. The power of the darkness. And I will let nothing stand in our way. Show me… Grandfather… and I will finish… what you started." (Star Wars: Episode VII – The Force Awakens)
"Your son is gone. He was weak and foolish like his father. So I destroyed him." (to Han, Star Wars: Episode VII – The Force Awakens)
"I'm being torn apart. I want to be free of this pain. I know what I have to do… but I don't know if I have the strength to do it. Will you help me?" (to Han, Star Wars: Episode VII – The Force Awakens)
"You need a teacher. I could show you the ways of the Force." (to Rey, Star Wars: Episode VII – The Force Awakens)
"Let the past die. Kill it if you have to. That's the only way to become what you were meant to be." (to Rey, Star Wars: Episode VIII – The Last Jedi)
"It's time to let old things die. Snoke, Skywalker. The Sith, the Jedi, the Rebels… Let it all die. Rey. I want you to join me. We can rule together and bring a new order to the galaxy." (to Rey, Star Wars: Episode VIII – The Last Jedi)
"You have no place in this story. You come from nothing. You're nothing." (to Rey, Star Wars: Episode VIII – The Last Jedi)
"The Resistance is dead. The war is over. And when I kill you, I will have killed the last Jedi." (to Luke, Star Wars: Episode VIII – The Last Jedi)
"You don't just have power. You have his power. You're his granddaughter. You are a Palpatine. My mother was the daughter of Vader. Your father was the son of the Emperor. What Palpatine doesn't know is we're a dyad in the Force, Rey. Two that are one. We'll kill him together and take the throne. You know what you need to do." (to Rey, Star Wars: Episode IX – The Rise of Skywalker)
"I know what I have to do… but I don't know if I have the strength to do it." (Star Wars: Episode IX – The Rise of Skywalker)
You might also like: