Top 10 Most Iconic Quotes by Captain Rex from Star Wars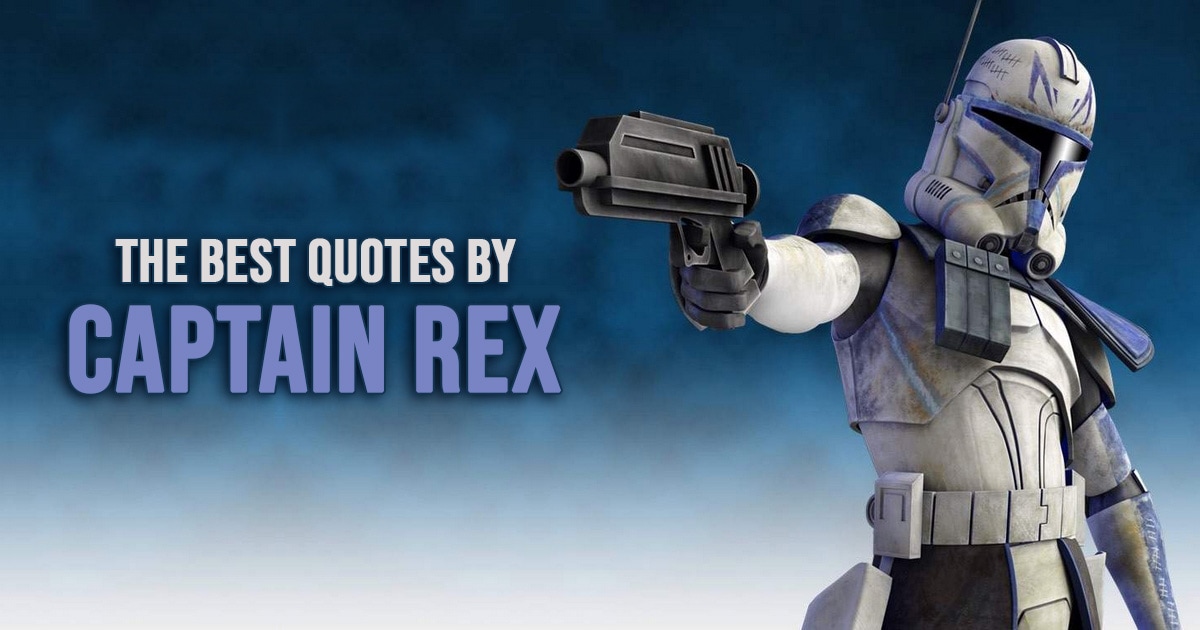 Above you'll find the best quotes, dialogues and phrases by Captain Rex. The quotes there are sorted from the latest added.
Captain Rex (CT-7567) was a leader of 501st legion of clone troopers during the Republic era. At the end of the Clone Wars he was briefly promoted to commander, but among fans he is more known as "Captain Rex." Rex and his squad worked with General Skywalker and Commander Tano and regarded them as friends. He was also a good friend of Commander Cody.
Captain Rex is played by the actor Dee Bradley Baker.
The pick of the top 10 famous one-liners ever said by Captain Rex:
"In my book, experience outranks everything." (to Ahsoka, Star Wars: The Clone Wars – 2008 movie)
"I'm part of the most pivotal moment in the history of the Republic. If we fail, then our children and their children could be forced to live under an evil I can't well imagine. It's simply what I believe. It doesn't matter if it's my children or other people's children." (to Cut, Star Wars: The Clone Wars – Ep. 2×10)
"I followed your orders. Even in the face of a plan, that was, in my opinion, severely flawed. A plan that cost us men. Not clones! Men! As sure as it is my duty to remain loyal to your command, I also have another duty. To protect those men." (to General Krell, Star Wars: The Clone Wars – Ep. 4×07)
"We're soldiers. We have a duty to follow orders and, if we must, lay down our lives for victory." (to Fives, Star Wars: The Clone Wars – Ep. 4×08)
"We are part of something larger. We're not independent of one another." (to Fives, Star Wars: The Clone Wars – Ep. 4×09)
"I used to believe that being a good soldier meant doing everything they told you. That's how they engineered us. But we're not droids. We're not programmed. You have to learn to make your own decisions." (Star Wars: The Clone Wars – Ep. 4×10)
"I'm no Jedi." (after killing Arguss, who taunted Obi-Wan about him not being able to kill because it goes against the Jedi code, Star Wars: The Clone Wars – Ep. 4×13)
"I've known no other way. Gives us clones all a mixed feeling about the war. Many people wish it never happened. But without it, we clones wouldn't exist." (to Ahsoka, Star Wars: The Clone Wars – Ep. 7×11)
"It's all of us. The entire Grand Army of the Republic has been ordered to hunt down and destroy the Jedi Knights." (to Ahsoka about Order 66, Star Wars: The Clone Wars – Ep. 7×11)
"I hate to tell you this, but they don't care. This ship is going down, and those soldiers, my brothers, are willing to die and take you and me along with them." (to Ahsoka about clones following Order 66, Star Wars: The Clone Wars – Ep. 7×11)
You might also like: