Top 10 Most Iconic Quotes by Anakin Skywalker from Star Wars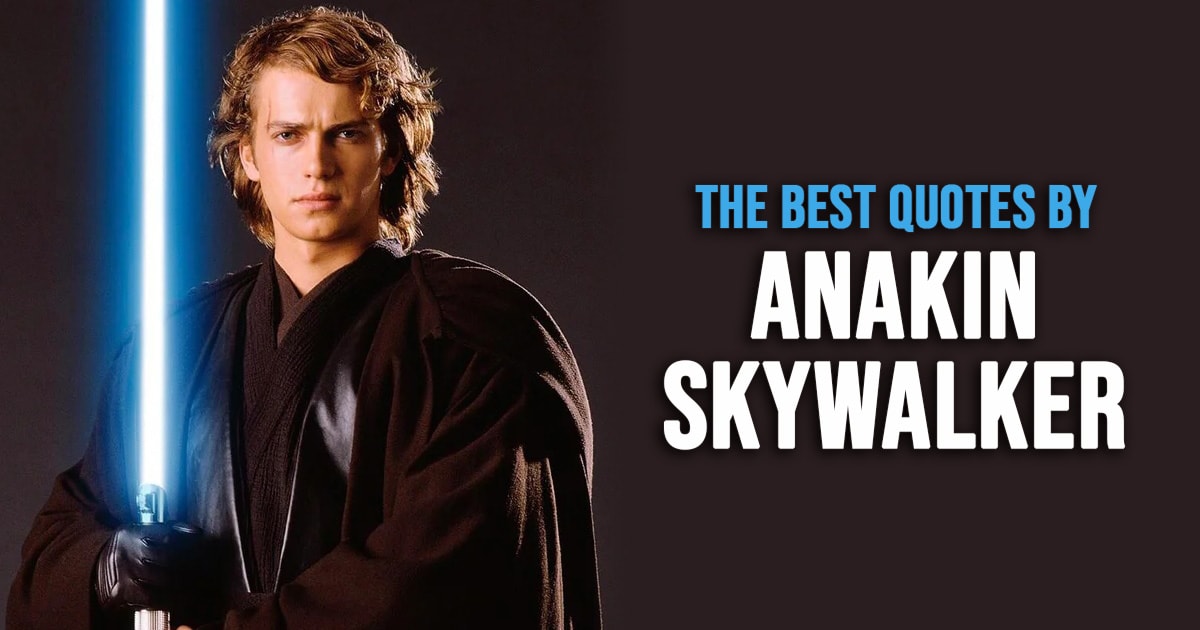 Above you'll find the best quotes, dialogues and phrases by Anakin Skywalker. The quotes there are sorted from the latest added.
Anakin Skywalker is the main character of Star Wars. He is famous Force sensitive individual, who was trained as a Jedi, but eventually fall to the Dark side of the Force and took the name Darth Vader. During the Clone Wars he was a general of the Grand Army of the Republic. He had a padawan Ahsoka Tano, best friend and master Obi-Wan Kenobi, and a secret wife Padmé Amidala.
Anakin Skywalker is played by the actors Hayden Christensen and Matt Lanter.
The pick of the top 10 famous one-liners ever said by Anakin Skywalker:
"I don't like sand. It's coarse and rough and irritating… and it gets everywhere." (to Padmé, Star Wars: Episode II – Attack of the Clones)
"Someday I will be. I will be the most powerful Jedi ever. I promise you. I will even learn to stop people from dying." (to Padmé, Star Wars: Episode II – Attack of the Clones)
"Mercy doesn't defeat an enemy, Master. Which is why you're gonna lose." (to Obi-Wan, Obi-Wan Kenobi 1×05)
"Doing what the Jedi Council says, that's one thing, how we go about doing it, that's another." (to Ahsoka, Star Wars: The Clone Wars – Ep. 1×02)
"Letting go of our attachments is a difficult struggle for all of us." (to Ahsoka, Star Wars: The Clone Wars – Ep. 2×08)
"The best way I can protect you is to teach you how to protect yourself." (to Ahsoka, Tales of the Jedi 1×05)
"We aren't soldiers. We're peacekeepers. The Jedi code often prevents us from going far enough to achieve victory." (to Ahsoka, Star Wars: The Clone Wars – Ep. 3×20)
"I understand. More than you realize, I understand wanting to walk away from the Order." (to Ahsoka, Star Wars: The Clone Wars – Ep. 5×20)
"This is where the fun begins." (Star Wars: Episode III – Revenge of the Sith)
"Something's happening. I'm not the Jedi I should be. I want more. And I know I shouldn't." (to Padmé, Star Wars: Episode III – Revenge of the Sith)
You might also like: