Top 5 Most Iconic Quotes by Merrin from Fallen Order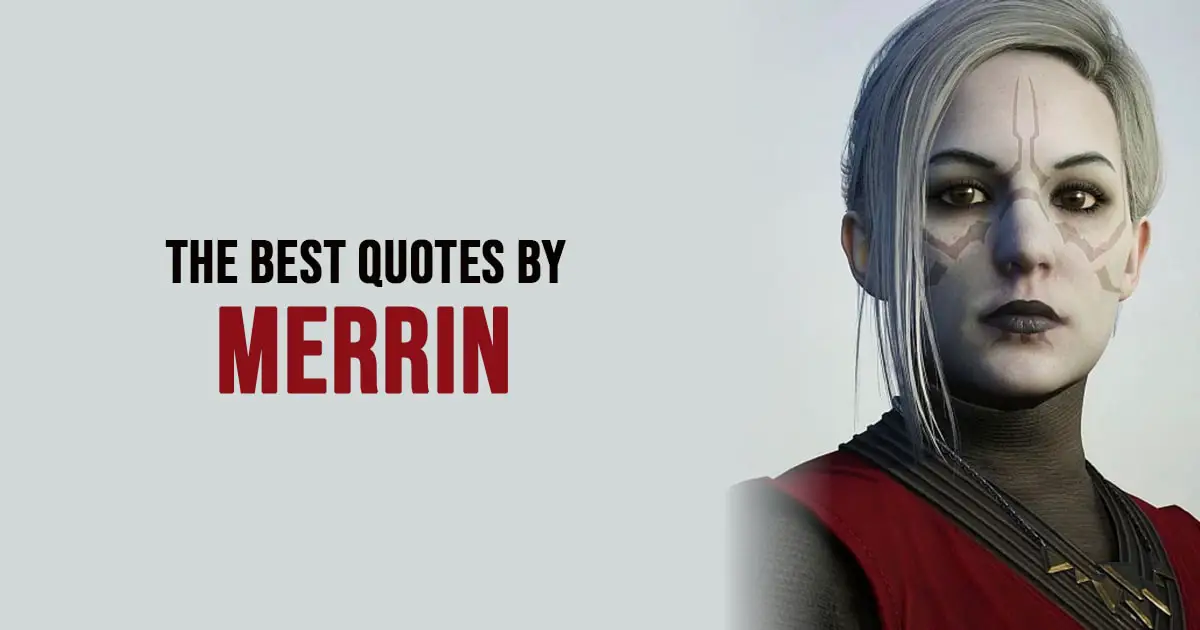 Above you'll find the best quotes, dialogues and phrases by Merrin. The quotes there are sorted from the latest added.
Merrin is a Nightsister from Dathomir. She was the only surviving member of her clan after General Grievous' attack during the Clone Wars. She meets Cal Kestis and joins him on his adventures.
Merrin is played and voiced by the actress Tina Ivlev.
The pick of the top 5 famous one-liners ever said by Merrin:
"Unlike the Jedi – The Nightsisters of Dathomir do not turn on their kind. Our bond is eternal." (to Malicos, Star Wars Jedi: Fallen Order)
"When you face one Nightsister of Dathomir – You face us all!" (to Malicos, Star Wars Jedi: Fallen Order)
"It's like you said, Malicos. Dathomir will be your grave. Let him lie in the dark with his secrets. Until death takes him." (to Malicos, Star Wars Jedi: Fallen Order)
"You would have died. I am glad you didn't. It is nice to have an ally." (to Cal, Star Wars Jedi: Fallen Order)
"I've spent years… Of waiting for a chance to avenge my sisters. I'm finished waiting. I wish to fight by your side. Nightsisters and Jedi do not travel together but… Survivors. We adapt." (to Cal, Star Wars Jedi: Fallen Order)
You might also like: