Top 4 Most Iconic Quotes by Luminara Unduli from Star Wars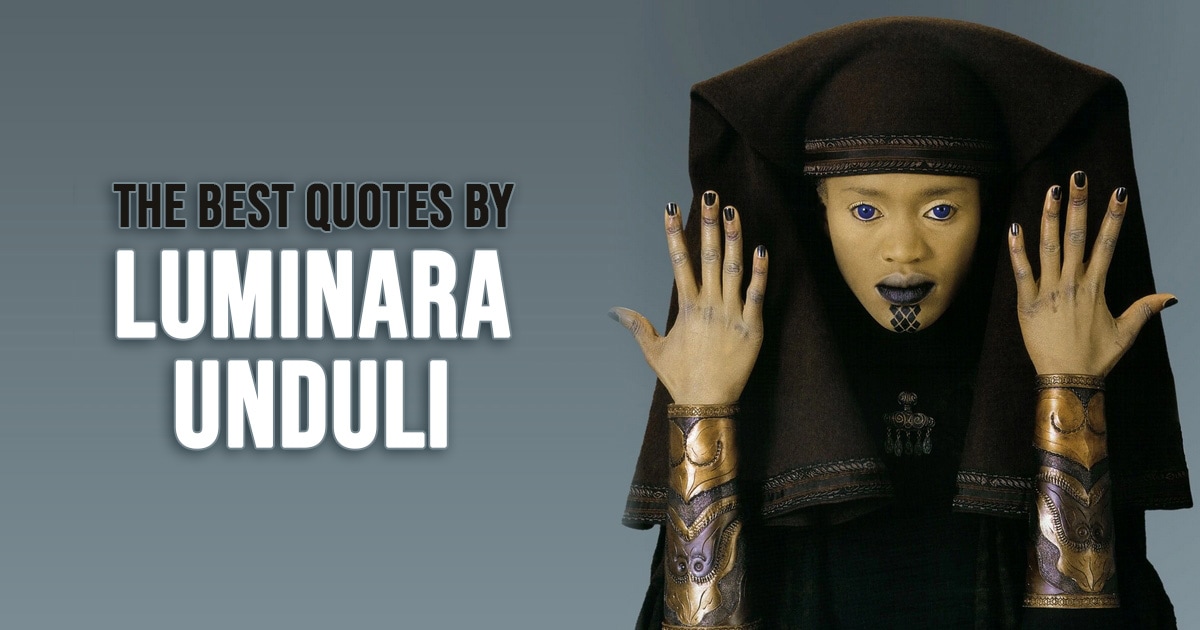 Above you'll find the best quotes, dialogues and phrases by Luminara Unduli. The quotes there are sorted from the latest added.
Luminara Unduli was a Jedi master during the Clone Wars era. She had an apprentice Barriss Offee. Luminara come from the planet Mirial. Due to a special agreement between the council and her people, only Mirialian Jedi could train Mirialian younglings and padawans.
Luminara Unduli is played by the actress Olivia d'Abo.
The pick of the top 4 famous one-liners ever said by Luminara Unduli:
"Terror is not a weapon the Jedi use." (to Ahsoka, Star Wars: The Clone Wars – Ep. 1×09)
"Teaching is usually the role of the Master. Master Skywalker should be proud." (to Ahsoka, Star Wars: The Clone Wars – Ep. 1×09)
"When the time comes, I am prepared to let my student go." (to Anakin, Star Wars: The Clone Wars – Ep. 2×06)
"In the night, find the light." (to Rey, Star Wars: Episode IX – The Rise of Skywalker)
You might also like: