Top 7 Most Iconic Quotes by Mace Windu from Star Wars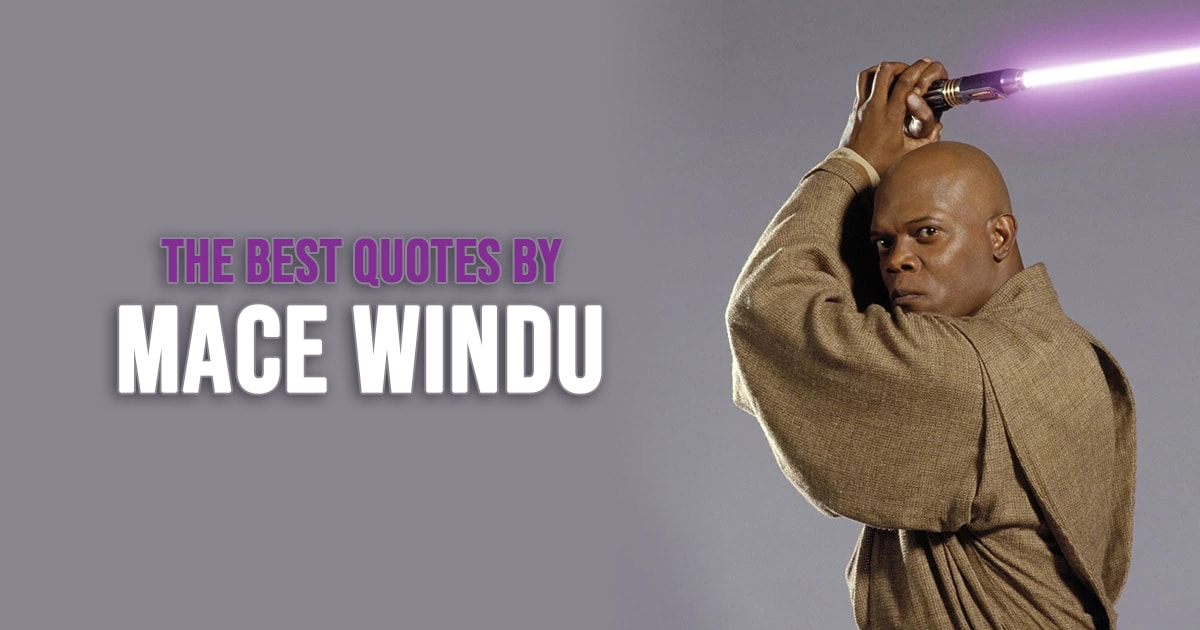 Above you'll find the best quotes, dialogues and phrases by Mace Windu. The quotes there are sorted from the latest added.
Mace Windu was a jedi master living during the Republic era. He was a member of the Jedi High Council, together with Master Yoda they were the leaders of the Jedi Council. Since the Clone Wars started he's served as a general of the Grand Army of the Republic.
Mace Windu is played by the actors Samuel L. Jackson and TC Carson.
The pick of the top 7 famous one-liners and quotes ever said by Mace Windu:
"Since we are not members of the Council, we cannot involve ourselves in local political skirmishes, unless requested by the Jedi High Council or Senate." (to Dooku, Tales of the Jedi 1×03)
"Luckily, we are guided by our Council and not by politics nor ego." (to Dooku, Tales of the Jedi 1×03)
"How can it be a plan if it's improvised?" (to Obi-Wan about Anakin's improvised plans, Star Wars: The Clone Wars – Ep. 2×19)
"We cannot rush into this. We must remain calm, and let the Force guide us." (to Jar Jar, Star Wars: The Clone Wars – Ep. 6×09)
"My name is General Mace Windu of the Jedi Order. At this point of the Clone War, I have dismantled and destroyed over 100,000 of you type one battle droids. I'm giving you an opportunity to peacefully lay down your weapons so that you may be reprogrammed to serve a better purpose than spreading the mindless violence and chaos, which you have inflicted upon the galaxy." (to a battoon of battle droids, Star Wars: The Clone Wars – Ep. 7×04)
"I'm sorry, citizen. These matters are for the council to discuss." (to Ahsoka, Star Wars: The Clone Wars – Ep. 7×11)
"You are on this council… but we do not grant you the rank of master." (to Anakin, Star Wars: Episode III – Revenge of the Sith)
You might also like: