Top 7 Most Iconic Quotes by Barriss Offee from Star Wars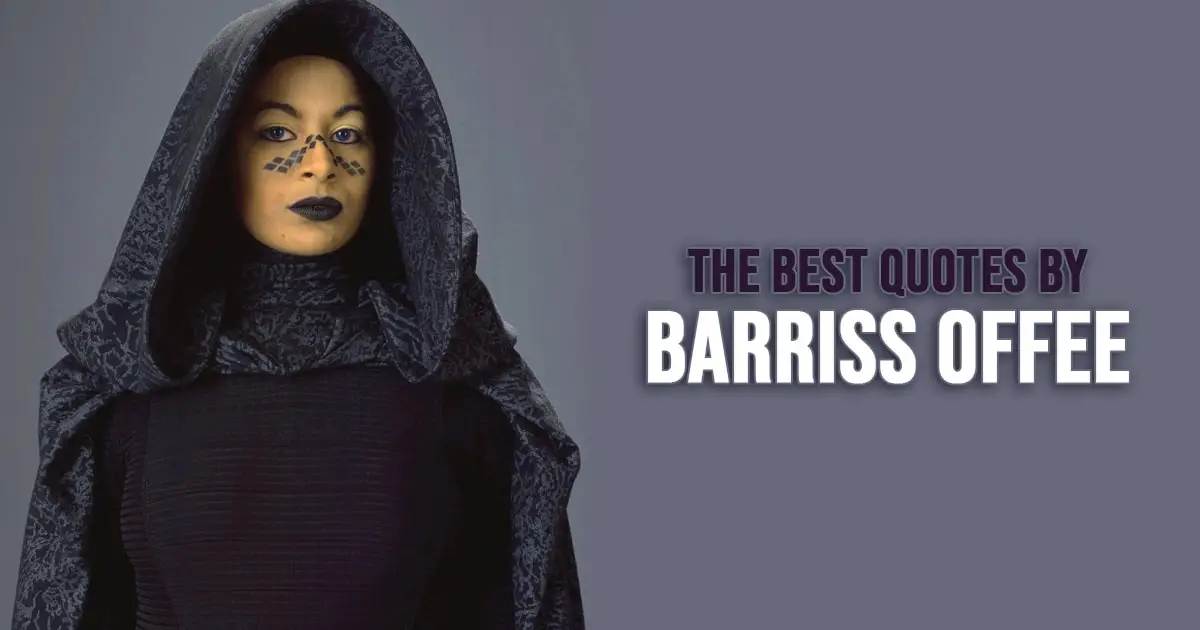 Above you'll find the best quotes, dialogues and phrases by Barriss Offee. The quotes there are sorted from the latest added.
Barriss Offee comes from the planet Mirial. Barriss was a padawan to Jedi master Luminara Unduli and best friend of Ahsoka Tano. During the Clone Wars she slowly realized the Jedi has stray away from their original thinking and got corrupted by the dark side. Even through some terrible actions of hers, she turned out to be sort of right about the fall of Jedi.
Barriss Offee is played by the actresses Meredith Salenger & Nalini Krishan.
The pick of the top 7 famous one-liners ever said by Barriss Offee:
"I'd sure rather have died fighting up there than starve to death down here." (to Ahsoka, Star Wars: The Clone Wars – Ep. 2×06)
"What happens to us now doesn't matter. By destroying this factory, we've saved countless lives elsewhere." (to Ahsoka, Star Wars: The Clone Wars – Ep. 2×06)
"I don't have all the answers, Ahsoka. Like you, I am a learner." (to Ahsoka, Star Wars: The Clone Wars – Ep. 2×08)
"I've learned that trust is overrated. The only thing the Jedi Council believes in is violence." (to Anakin, Star Wars: The Clone Wars – Ep. 5×20)
"I've come to realize what many people in the Republic have come to realize, that the Jedi are the ones responsible for this war, that we've so lost our way that we've become villains in this conflict, that we are the ones that should be put on trial, all of us!" (Star Wars: The Clone Wars – Ep. 5×20)
"My attack on the Temple was an attack on what the Jedi have become, an army fighting for the dark side, fallen from the light that we once held so dear." (Star Wars: The Clone Wars – Ep. 5×20)
"This Republic is failing! It's only a matter of time." (Star Wars: The Clone Wars – Ep. 5×20)
You might also like: