Above you'll find the best quotes, dialogues and phrases by Bo-Katan Kryze. The quotes there are sorted from the latest added.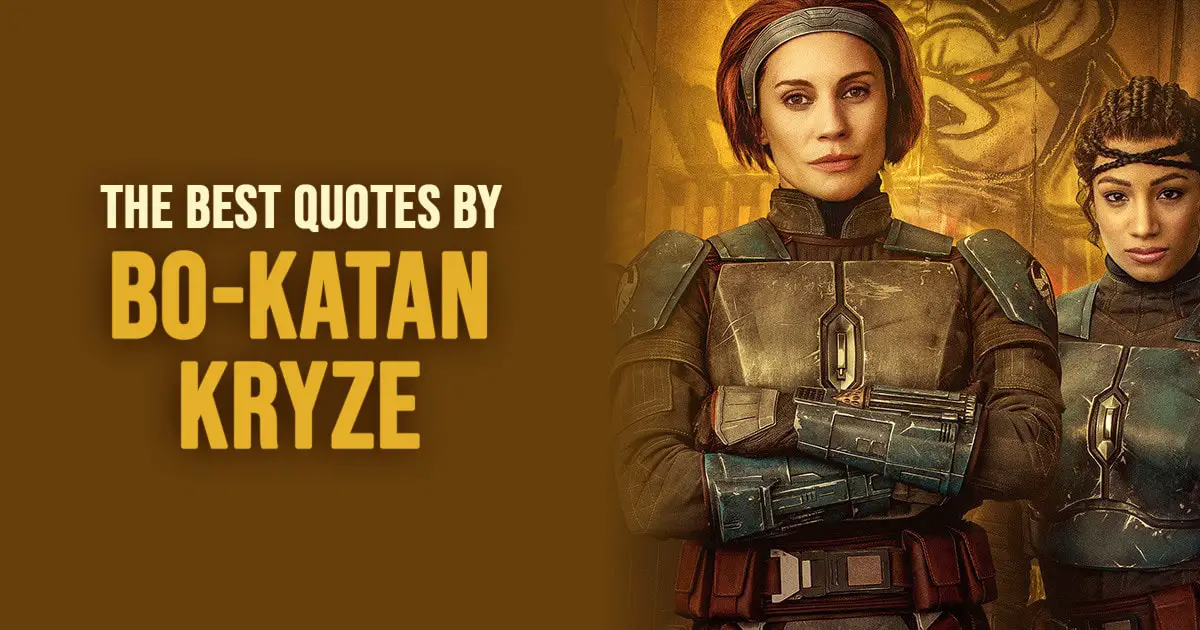 Bo-Katan is a Mandalorian of the House Kryze. She was a sister to Duchess Satine Kryze, but they were on a bad term due to different idealogies. While Duchess Satine prefered diplomacy and pacifistic views, Bo-Katan was a proud warrior and had tradional Mandalore views. That made her join the Death Watch. Years later after the Satine's death she became a Regent of Mandalore, but when the Empire took over, she lost her position.
Bo-Katan Kryze is played by the actress Katee Sackhoff.
You might also like: