Top 10 Most Iconic Quotes by Din Djarin from Star Wars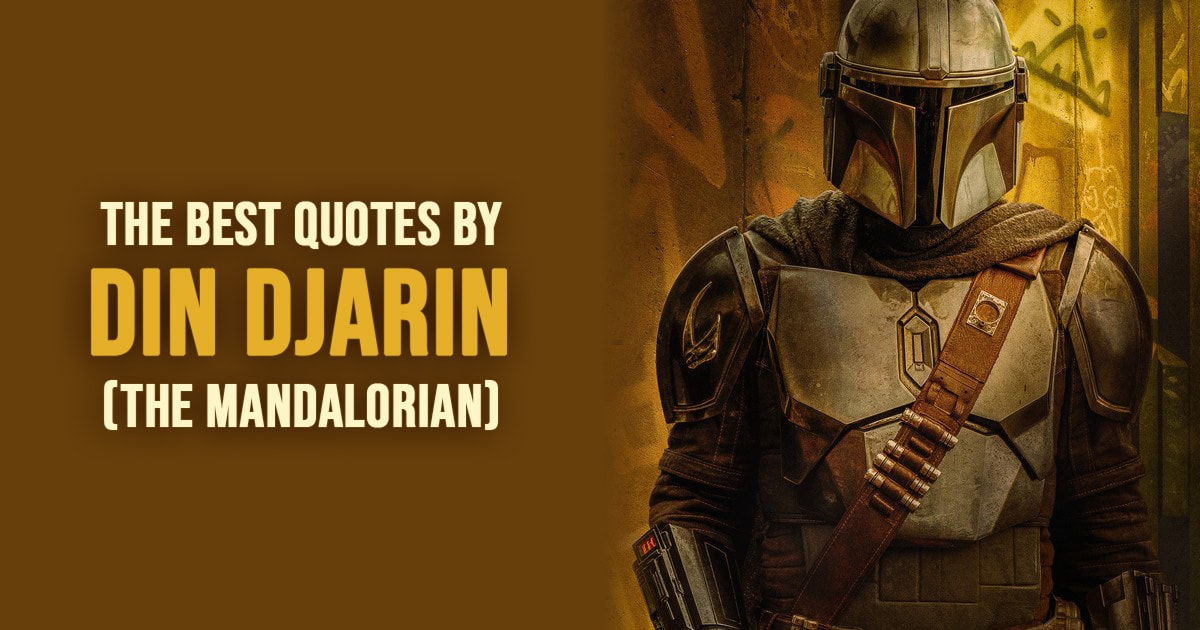 Above you'll find the best quotes, dialogues and phrases by Din Djarin. The quotes there are sorted from the latest added.
Din Djarin is a Mandalorian and a bounty hunter. He goes by the name "The Mandalorian", only his close friends know his name. On his adventures he meets Grogu (Baby Yoda) and ends up taking care of him. At this point they have father-son relationship.
Din Djarin is played by the actor Pedro Pascal.
The pick of the top 10 famous one-liners ever said by Din Djarin:
"I'm a Mandalorian. Weapons are part of my religion." (to Kuiil, The Mandalorian – Ep. 1×02)
"This is the Way." (The Mandalorian – said repeatedly)
"A Mandalorian and a Jedi? They'll never see it coming." (to Ahsoka, The Mandalorian – Ep. 2×05)
"Does this look Jedi to you?" (to Grogu, The Mandalorian – Ep. 2×06)
"Moff Gideon. You have something I want. You may think you have some idea what you are in possession of, but you do not. Soon, he will be back with me. He means more to me than you will ever know." (about Grogu, The Mandalorian – Ep. 2×07)
"Help me rescue the Child and you can have whatever you want. He is my only priority." (to Bo-Katan, The Mandalorian – Ep. 2×08)
"Hey, go on. That's who you belong with. He's one of your kind. I'll see you again. I promise." (to Grogu about Luke, The Mandalorian – Ep. 2×08)
"I can bring you in warm, or I can bring you in cold." (The Book of Boba Fett – Ep. 1×05)
"Loyalty and solidarity are the way." (The Book of Boba Fett – Ep. 1×05)
"Being a Mandalorian's not just learning about how to fight, you also have to know how to navigate the galaxy, because you never know where you might be headed next." (to Grogu, The Mandalorian – Ep. 3×01)
You might also like: