Top 5 Most Iconic Quotes by Tech from The Bad Batch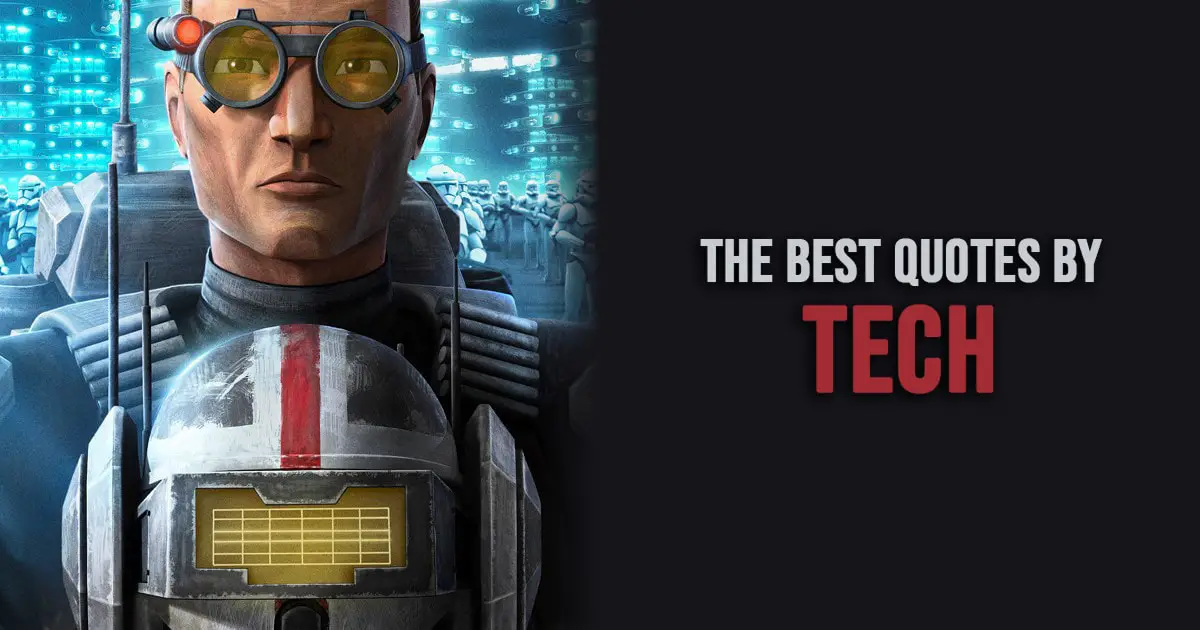 Above you'll find the best quotes, dialogues and phrases by Tech. The quotes there are sorted from the latest added.
Tech is a member of a group of defective clones called The Bad Batch. He first served the Galactic Republic, but after its fall, he is on the run from the Empire. He escaped with other members of his group and with them another clone Omega. Tech is known for his high intellect, but he is in no means any less skilled in battle than his friends are.
Tech is voiced by the actor Dee Bradley Baker.
The pick of the top 5 famous one-liners ever said by Tech:
"Hopefully not mental. Clearly we'd never pass that." (to Bad Batch about upcoming evaluations, Star Wars: The Bad Batch – Ep. 1×01)
"We separated due to a fundamental difference in ideology." (Star Wars: The Bad Batch – Ep. 1×05)
"It was a primary mission objective comprised of battles on various fronts." (when Omega asked what was war like, Star Wars: The Bad Batch – Ep. 1×08)
"Your dangerous and uncontrolled maneuvering is as confusing to them as it is to us." (to Hera and Omega, Star Wars: The Bad Batch – Ep. 1×12)
"Understanding you does not mean that I agree with you." (to Crosshair, Star Wars: The Bad Batch – Ep. 1×16)
You might also like: