Top 10 Quotes by Kinn from KinnPorsche Series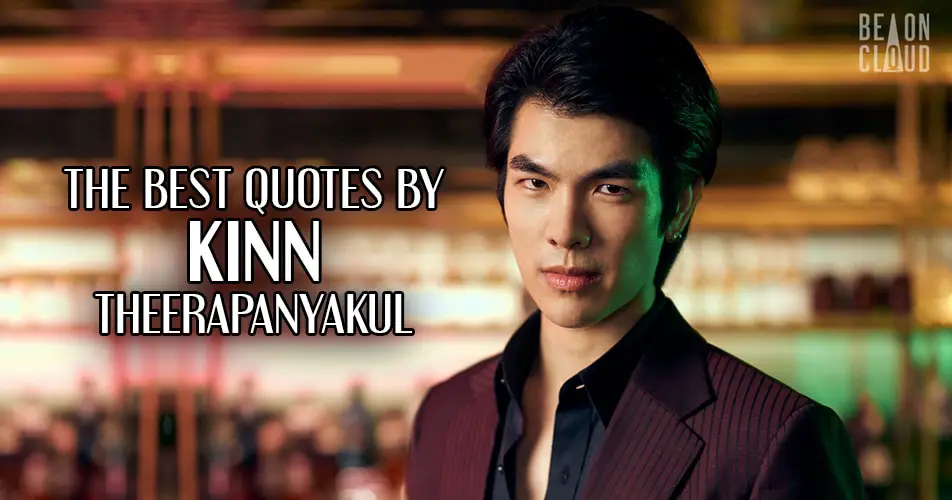 Above you'll find the best quotes and dialogues by Kinn Theerapanyakul. The quotes are sorted from the latest added.
Kinn is the middle son and leader of the Theerapanyakul mafia family, also known as the main family. Kinn Theerapanyakul is played by Mile Phakphum Romsaithong.
The pick of the top 10 one-liners said by Kinn:
"From now on, your life is mine." (Kinn to Porsche – Ep. 1×01)
"Be my bodyguard." (Kinn to Porsche – Ep. 1×01)
"Everyone wants me dead. Even you." (Kinn to Porsche – Ep. 1×02)
"If you'd ever been in my situation, you'd suspect everyone too." (Kinn to Porsche – Ep. 1×03)
"The first day that you walked into the main family's house, was the day you got yourself enemies." (Kinn to Porsche – Ep. 1×05)
"Fire and I belong together. Polite but hot. Have you heard of it? My slogan." (Kinn to Porsche – Ep. 1×06)
"When I heard my people up there, my first thought was, I didn't want to get out of the woods. Being here, I've got nothing on my shoulders. I don't have to follow the schedule. It's like I get to be myself once again." (Kinn to Porsche – Ep. 1×06)
"Do you know, why we have the major and minor family? Because competition makes us stronger." (Kinn to Porsche – Ep. 1×07)
"I'm not carrying just one gun, you know. This is another gun of mine." (Kinn to Porsche – Ep. 1×07)
"He made me be able to truly trust someone. He used to ask me how do I put up with living this life. Actually, I do have an answer. Just having him by my side, wherever it may be, I'll be able to live. No matter what happens, I'll never let go of your son's hand, ever. I promise." (Kinn about Porsche – Ep. 1×13)
You might also like: