Top 10 Most Iconic Quotes by C-3PO from Star Wars Universe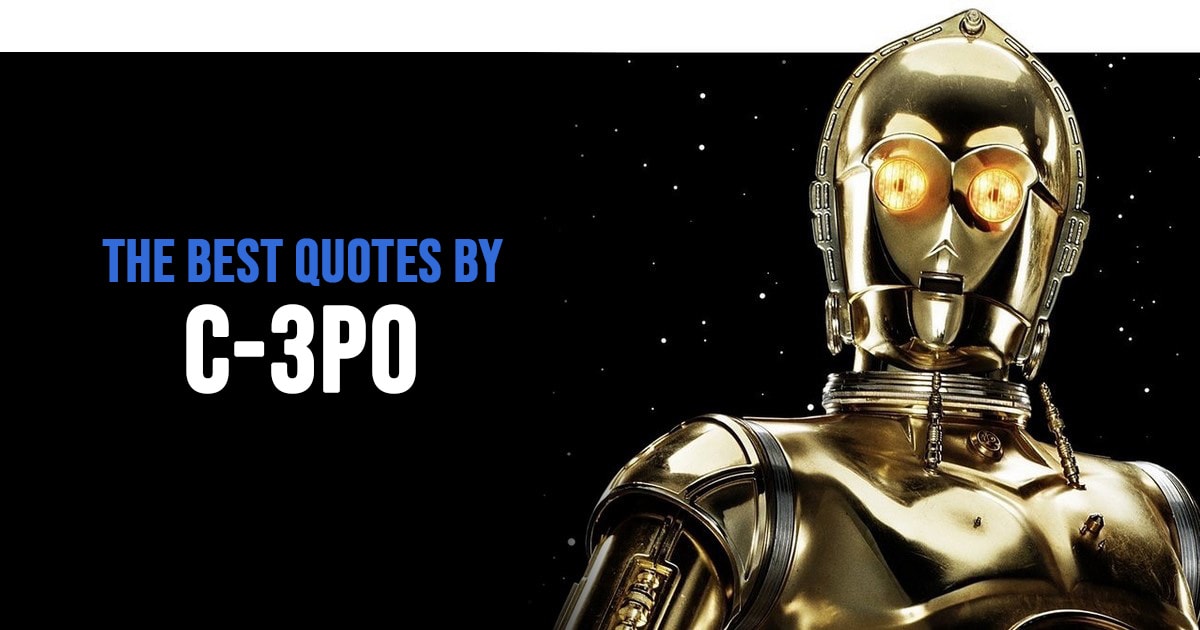 Above you'll find the best quotes, dialogues and phrases by C-3PO. The quotes there are sorted from the latest added.
C-3PO is a protocol droid designed to communicate in multiple languages and to advice on protocol. He together with his little best friend R2-D2 always happen to be in the middle of the action and on most of the main missions in the story.
C-3PO is played by the actor Anthony Daniels.
The pick of the top 10 famous one-liners ever said by C-3PO:
"I am C-3PO, human cyborg relations. I beg your pardon, but what do you mean, "naked"? My parts are showing? My goodness!" (to R2-D2, Star Wars: Episode I – The Phantom Menace)
"No, Artoo, I will tell the story. No one understands you, anyway." (to R2-D2, Star Wars: The Clone Wars – Ep. 4×05)
"Listen to them. They're dying, R2! Curse my metal body! I wasn't fast enough. It's all my fault! My poor master." (Star Wars: Episode IV – A New Hope)
"Master Luke, sir, it's so good to see you fully functional again." (to Luke, Star Wars: Episode V – The Empire Strikes Back)
"Sometimes I just don't understand human behavior. After all, I'm only trying to do my job." (Star Wars: Episode V – The Empire Strikes Back)
"The city's central computer told you? R2-D2, you know better than to trust a strange computer." (to R2-D2, Star Wars: Episode V – The Empire Strikes Back)
"'Exciting' is hardly the word I would choose." (to R2-D2, Star Wars: Episode VI – Return of the Jedi)
"You didn't say my name, sir, but I'm all right." (to Poe, Star Wars: Episode IX – The Rise of Skywalker)
"I have read it, sir. I know exactly where the wayfinder is. Unfortunately, it is written in the runic language of the Sith. My programming forbids me from translating it. I am mechanically incapable of speaking translations from Sith." (to Poe, Star Wars: Episode IX – The Rise of Skywalker)
"Taking one last look, sir… at my friends." (to Poe, Star Wars: Episode IX – The Rise of Skywalker)
You might also like: