Above you'll find the best quotes, dialogues and phrases by Wullf Yularen. The quotes there are sorted from the latest added.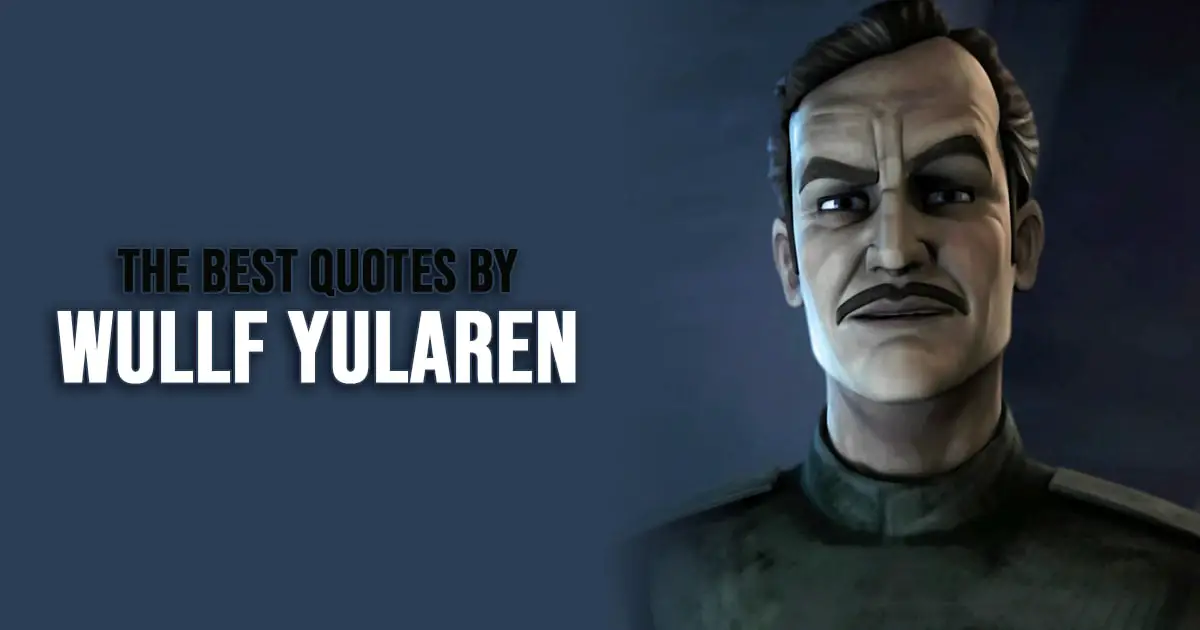 Wullf Yularen was an admiral in the Galactic Navy serving under the General Anakin Skywalker. When the Republic fell he became a member of ISB and quickly climbed the ranks in Imperial Navy to a Grand Admiral title.
Wullf Yularen is played by the actors Robert Clarke, Malcolm Sinclair, and Tom Kane.
You might also like: