Above you'll find the best quotes, dialogues and phrases by Bail Organa. The quotes there are sorted from the latest added.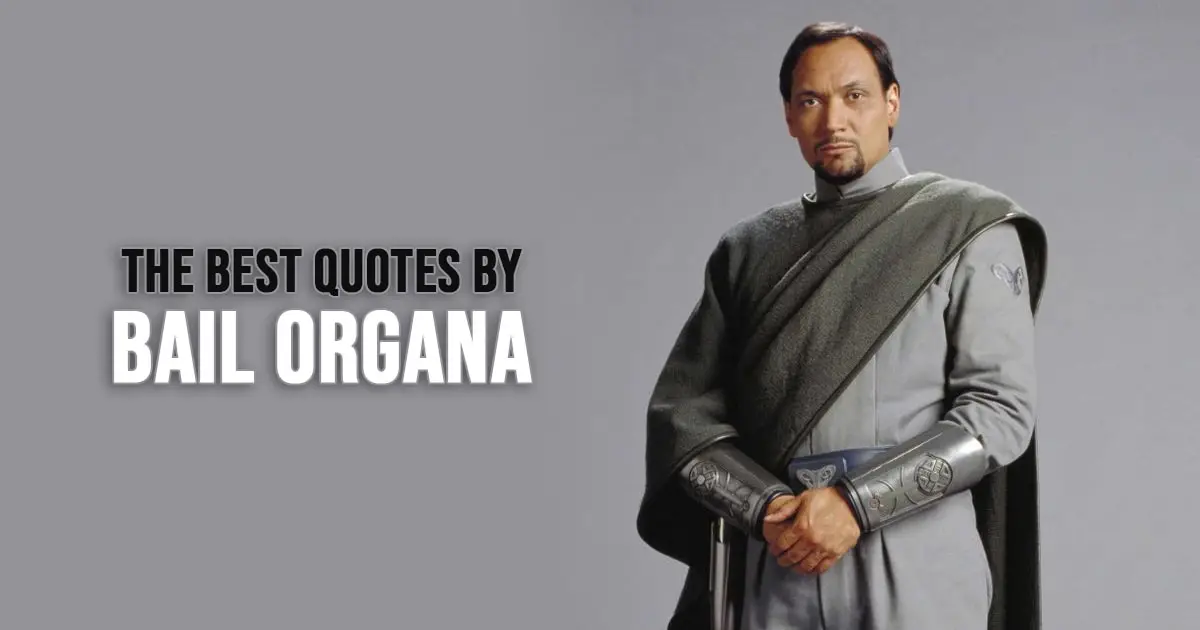 Bail Prestor Organa comes from the planet Alderaan. During the Clone Wars he served as a Senator, after the Empire took over, he was using his influence to aid rebel activites and is a founding member of the Rebel Alliance. He and his wife queen Breha Organa have a daughter princess Leia Organa.
Bail Organa is played by the actor Jimmy Smits and Phil LaMarr.
You might also like: