Top 5 Most Iconic Quotes by Otto Hightower from House of the Dragon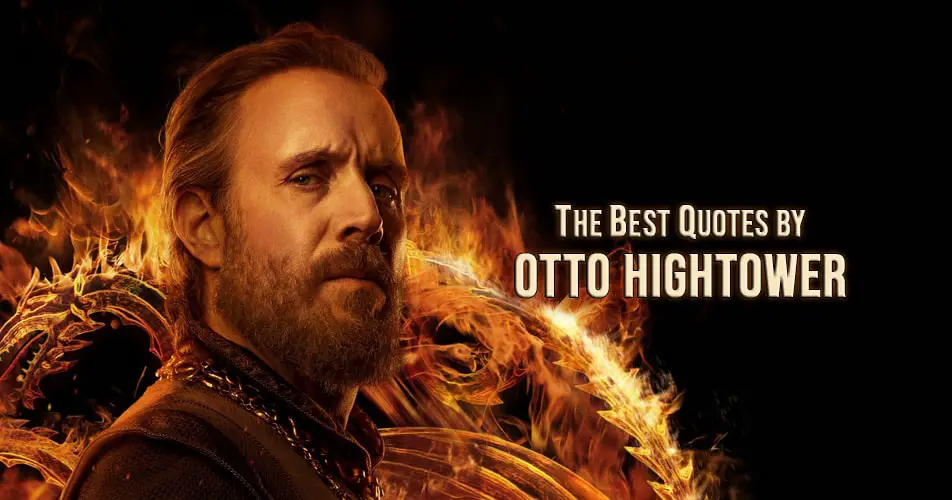 Above you'll find the best quotes, dialogues and phrases by Otto Hightower. The quotes there are sorted from the latest added.
Otto Hightower is the Hand of the king Viserys I Targaryen and father of Alicent Hightower.
Otto Hightower is played by the actor Rhys Ifans.
The pick of the top 10 famous one-liners ever said by Otto Hightower:
"The gods have yet to make a man who lacks the patience for absolute power." (Ep. 1×01)
"You're no fool, and yet you choose not to see it. The time is coming, Alicent. Either you prepare Aegon to rule, or you cleave to Rhaenyra and pray for her mercy." (to Alicent, Ep. 1×05)
"I've never seen that side of you, my daughter. I even doubted its existence." (to Alicent, Ep. 1×07)
"We play an ugly game. And now, for the first time, I see that you have the determination to win it." (to Alicent, Ep. 1×07)
"No king has ever lived that hasn't had to forfeit the lives of a few to protect the many." (to Alicent, Ep. 1×09)
You might also like: